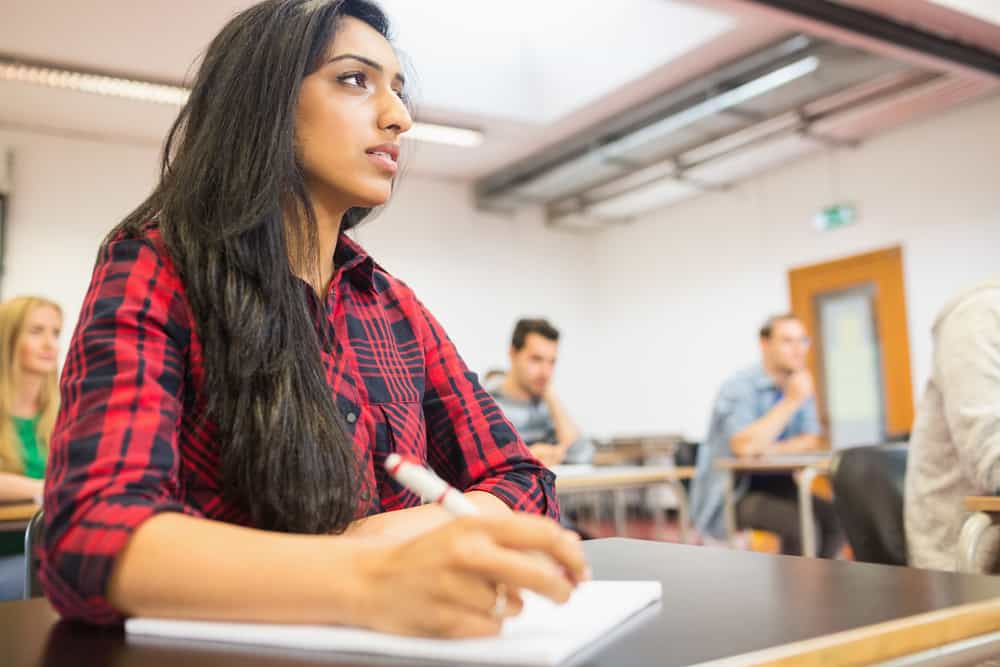 29 Dec

Study Masters on H4 or L2 dependent visa – 2021

If you arrive in the US as a dependent of the H1B or L1 visa holder on an H4 or L2 visa, you typically spend the first few months to a year in the US getting accustomed to the new place and visiting the popular tourist attractions.  And a Thanksgiving and Christmas later, that excitement slowly turns into boredom while you stay at home all day waiting for your spouse to return home from work.   All that time can be put to better use by going back to school and earning a Master's degree. A Master's degree will help your career prospects down the road whether you stay back in the US or choose to return to your home country.  Regardless of your reasons to study in the US,  you may wonder if you are allowed to study masters on  H4 or L2 visa.  The good news is that you can study on H4 visa or L2 visa either as a part-time or full-time student.  Read along to find out the steps involved and the different options you have.
What is H4 visa and L2 visa?
Both the H4 visa and L2 visa comes under the category of dependent visa. The dependents of the H1B visa and L1 visa holders can apply for an H4 visa and L2 visa respectively to accompany them to the USA. The dependent can be any immediate family members like spouses and unmarried children below 21 years of age. You are eligible to work and study in the USA with a dependent visa. The H1B visa and L1 visa are non-immigrant visa for temporary workers in the USA. The L1 visa is particularly for the intracompany transferred employees who hold managerial positions.
Prerequisites
Most US Universities require international students to prove the English language proficiency before granting admission into the graduate programs. You need to take TOEFL or IELTS exam to prove English proficiency. And you may also need to take GRE or GMAT exam if you would like to get into a competitive program at a good school.
Documents Required
You need to have the following documents ready before starting the application process:
Transcripts
TOEFL or IELTS or PTE Score
GRE or GMAT Score (Optional)
Statement of Purpose
Financial Affidavit
Recommendation letters
International Application Fee
Submitting Applications
Selecting and shortlisting a few Universities from hundreds of Universities is a huge task in itself. Skoolville.com makes the process easier by suggesting the Universities that match your profile. You can also shortlist Universities by the popular hotlists – Affordable Universities, Universities with no TOEFL or IELTS Required, Universities with no GRE Requirement.
Once you are ready to apply, you can submit the applications to the multiple universities all at once with a few clicks right here on skoolville.com. Once the application is submitted, Universities will ship out the I-20 in 3-4 weeks if you are accepted.
Should you study on H4 or L2 Visa?
Once you secure the admission and the I-20, you can continue to study on H4 visa. These are the benefits of studying while on H4 or L2 visa :
You can study full time or part-time.
You may be eligible for In-State tuition fee which is usually 50% of the fee that you would pay as an International student on F1 visa. You need to be a resident of the state for at least an year to be eligible for the reduced In-State tuition fee.
You will be eligible for H1B under Masters quota if you find an employer willing to sponsor the H1B visa.
But the downside is that you will not be eligible for CPT, OPT, and STEM extension. So, this option is ideal for those who just want to earn Masters degree with out the immediate necessity to find employment or those who can secure employment eligibility by other means such as H4 EAD or L2 EAD.
Should you convert to F1 visa?
Once you secure the I-20, you can convert to F-1 status by applying for the change of status.   These are the benefits of converting to F-1 visa :
You can work on campus jobs like TA, RA etc. while enrolled in the program.
You are eligible for CPT during the Masters and OPT, STEM OPT Extension after the completion of the program.
You will be eligible for H1B visa under Masters quota.
The downside with this option is the high international student tuition fee. This option is ideal for those who would like to work during and after the completion of the Masters degree.
Still, have questions?
Our support team is available 24 X 7 in case you have any questions or need help with submitting the applications to the Universities.
Skoolville is a one-stop application portal. No need to apply through university websites. With just a few clicks you can send your application to multiple universities in the USA using skoolville.com. Service is 100% free to students. We also conduct mock visa interviews for free by professionals living in the USA to help you better prepared for your visa interview.