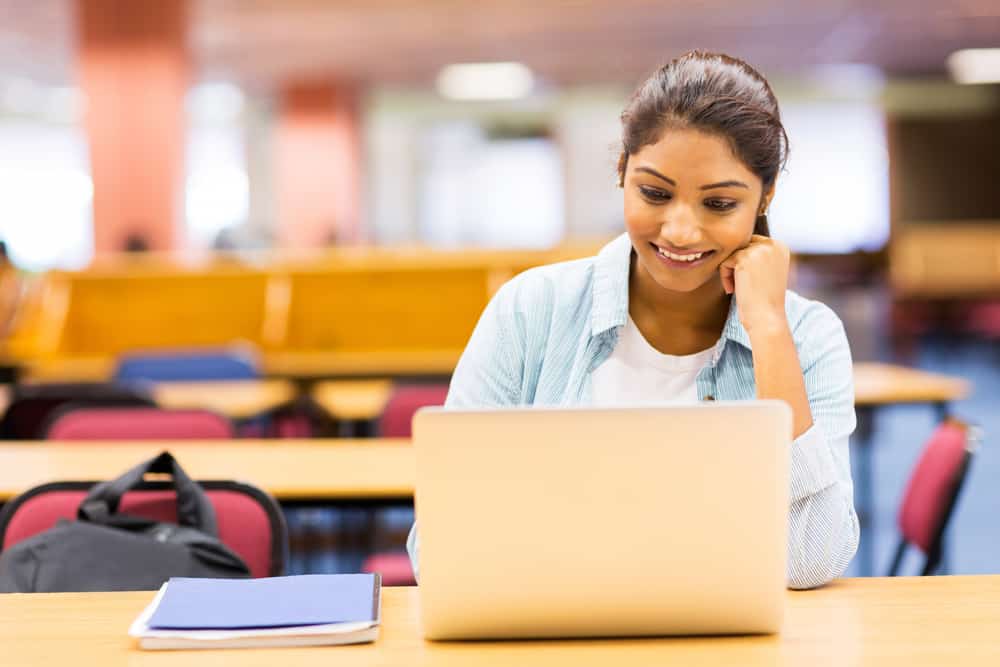 15 May

Ultimate Guide for H4 to F1 Change of Status – 2020

Enrolling in a University is a big step that requires a lot of planning. It gets even more complicated when you have to worry about immigration status. H4 dependents that choose to go back to college often have two options – Enroll in the program on H4 status or convert from H4 to F1 visa. Read this blog to learn about these options.

The first and foremost thing you need to do is find a University that meets your needs and a program that best aligns with your career goals. Enlisting help of a Counsellor like skoolville.com is a great way to shortlist programs, find about application requirements, and submit applications. Read this blog to learn about all the steps involved in pursuing a masters degree in USA. And read the Best courses for H4 visa holders blog to learn about the trending programs guaranteed to land you a job after graduation.

Once you receive I-20 from University, you need to apply to change your immigration status from H4 to F1 visa. You could either travel outside the United States and get F1 visa stamped or stay back in the US and apply for a change of status from H4 to F1. Change of status petitions can take anywhere from 3 to 9 months depending on the service center your petition gets sent to. You can find the latest processing times here. You can enroll in the program while your H4 to F1 change of status petition is pending with USCIS but you should continue to maintain your H4 status until the COS is approved. If your H4 visa is at risk of expiration before the H4 to F1 COS is approved, you need to file another change of status petition to extend the H4 status. You can find USCIS regulations regarding this here. Although you can start classes while waiting for the approval of COS to F1, you will not be eligible for OPT or CPT until the H4 to F1 change of status petition is approved. Note that the change of status petition is only to adjust your status while you are in the US. If you step out of the country, you need to visit a US consulate and get the F1 visa stamped.
H4 to F1 Change of Status Process
You need to submit the H4 to F1 change of status petition I-539 online. The fee for Change of status is $370 as of this writing. You also need to pay $85 biometric fee. Once the form is submitted, you are required to send following supporting documents to USCIS:
Copy of I-20 from the University
Acceptance letter from the University granting you the admission
Copy of Sevis fee receipt. Currently Sevis fee is $200 and it can be paid online
Copy of most recent I-94
Copy of your passport – include only first page, last page, and all visa stamp pages
Copy of all prior I-797A approvals if you had filed any H4 visa extensions
Proof of funds to cover tuition and expenses. Include your H1B spouse's bank statements for last 3 months. The bank balance should be more than the amount mentioned on I-20
Cover letter explaining why you are applying for the change of status from H4 to F1. Since F1 is a non-immigrant visa, you need to prove your intent to return back to your home country after completing your degree
Copy of your marriage certificate
Copy of H1B spouse's passport – include only first page, last page, and all visa stamp pages
Most recent I-94 of your H1B spouse
Last 3 pay stubs of your H1B spouse
Cover letter from H1B spouse that they are sponsoring your education

Submit all the above documents to the Dallas Lockbox facility. You can find the latest filing addresses here. The lockbox facility will send out receipt notice to you and forward case documents to an appropriate USCIS service center for approval.

For U.S. Postal Service (USPS):
USCIS
P.O. Box 660166
Dallas, TX 75266

For FedEx, UPS, and DHL deliveries:
USCIS
ATTN: I-539
2501 S. State Highway 121 Business
Suite 400
Lewisville, TX 75067

Once you receive the receipt notice, you can check status of your H4 to F1 change of status petition on USCIS case status website. You can also reach out to your school DSO if you have any questions regarding the change of status from H4 to F1.

H4 to F1 Visa Interview Questions and Considerations

As mentioned earlier, Change of status from H4 to F1 will only change your immigration status while you are in the US. But if you travel outside the country you will need to get the F1 visa stamped at a US consulate. You can read the F1 visa interview tips blog for the F1 visa interview process. But F1 Visa stamping while converting from H4 to F1 entails some additional risks. There are two questions commonly asked during the F1 visa interview: Why do you want to change from H4 to F1 status and What do you plan to do after graduation? Ability to work on CPT and OPT are valid reasons for changing status from H4 to F1. The question regarding plans after graduation is meant to check your intent to immigrate to the US permanently. As you already live in the US and your spouse is on an H1B visa, the consular officer has a reason to believe that you would immigrate to the US if you are granted the F1 nonimmigrant visa. You should be able to convince the consular officer about strong ties to your home country and your intention to return home after completing your graduation. The chances of H4 to F1 visa stamping are particularly bleak when your H1B spouse's green card is already under process. So you need to be aware of the risks involved when going for stamping. And it is also advised to attend the F1 visa interview in your home country instead of Canada or Mexico as that would better prove the ties to your home country. Although visa stamping for H4 to F1 is risky, you can always return to the US on H4 visa and continue your studies if F1 visa gets denied.





skoolville.com is a one-stop application portal. You don't need to apply through the university websites. With just a few clicks you can send your application to multiple universities in USA, Canada, and Australia using skoolville.com. Our service is 100% free for students.