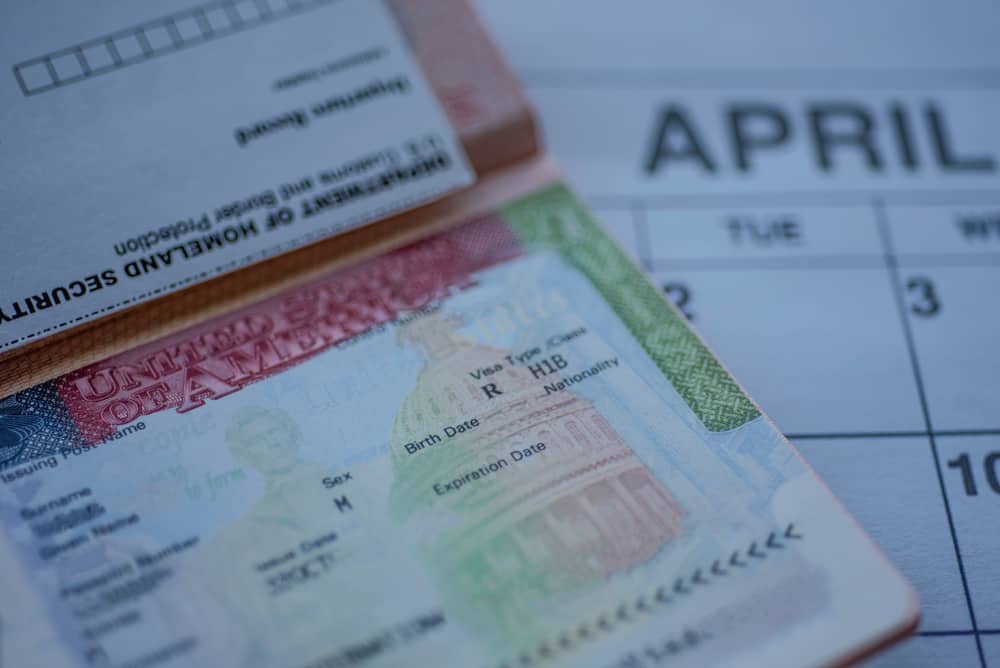 14 Nov

Top tips to answer Day 1 CPT H1B RFE

If you are planning to enroll in a second Master's program and/or if you are already enrolled in a Day 1 CPT university, a nagging concern you might have on the back of your mind is the potential for an RFE related to Day 1 CPT while applying for H1B visa. Although it's not a desirable situation to be in, you can better face this hurdle by learning more about this RFE and being prepared with the required documentation to answer the RFE. Read along this blog to learn about the top tips for successfully answering the Day 1 CPT H1B RFE.

First let us get to the basics. What is an H1B RFE and why USCIS issues RFE if you are enrolled in a Day 1 CPT program. RFE stands for Request for Evidence. When your employer sponsors H1B work visa for you they will apply for change of status as well if you are living in USA at the time of H1B filing. At the time of H1B application, you are in F1 student visa as you are enrolled in a master's program. If you are enrolled in Day 1 CPT program you are employed while studying as part of the CPT program. It is common that you are enrolled in a program at one location and you might be working as part of the CPT program in a different city or a state. You are expected to attend in-person classes once a week or once every two weeks or once every month or once every 12 weeks depending on how the program is designed. When your employer applied for change of status along with your H1B visa, this implies they are asking USCIS (United States Citizenship and Immigration Services) to convert your legal status in USA from student/F1 Visa status to H1B work visa status without traveling outside USA. The requirement for you to get automatic change of status without traveling outside USA is that you are compliant with your current legal status in USA. USCIS is typically expected to have concerns as you are studying at one location and working at a different location and will ask you to prove that you are compliant with F1 status as part of the RFE.

USCIS typically asks for the following documents as part of the Day 1 CPT H1B RFE:
Why is that immediate CPT is needed for your master's program?
Prove that the employment you are on is part of CPT program and is an integral part of your Master's program.
Cooperative agreement between your employer and the university to ensure employer offered the position and is providing guidance/training as per the objectives of the CPT program.
Prove that your CPT is directly related to the major of your Day 1 CPT Program.
How did you acquire CPT employment? Did your university assist or you found the employment individually?
Letter from your CPT employer explaining your job duties, pay, and duration of the employment.
Prove that you are engaged in a full course of study throughout your master's program.
Copies of all your I20s, student Ids, degree certificates, official transcripts till date including for your previous master's degree(s).
Proof of tuition payments
Your course syllabi
Proof that you have been attending the required in-person classes at your current program i.e. Parking passes, air/train/bus tickets, hotel bookings, etc.
Proof of your US residence (utility bills, rent agreements, rent payments etc.)
Proof that you are making progress towards completing your degree and not just dragging and taking more credits required than are needed to graduate.
Proof that you are attending remote/online classes.
As you can see the list of questions asked can be exhaustive. If you don't have the documentation needed or think you cannot provide requested documents for the RFE response within the RFE response deadline then you can ask your employer and/or immigration attorney to respond to RFE asking to convert your change of status request to consular processing. This means you will continue to be on F1 status even yourH1B is approved. For you to convert to H1B status, you have to travel outside the USCIS and appear in front of the consular officer at the embassy for the visa. You are then required to prove that you are compliant throughout your stay in USA during your visa interview. Your consular visa office at the embassy may ask you provide proofs for all the above questions although typically may not be this exhaustive.
If have all the documentation needed as per the RFE then your employer and/or immigration attorney will submit Day 1 CPT RFE response along with evidence for change of status questions and your status will be automatically be converted to H1B visa status as soon as H1B is approved. You will not be needed to travel outside the USA for the change of status.
So how do you provide answers for the questions requested by RFE? As long as you are attending all the classes both online and in-person and following all the requirements associated with the master's degree you are enrolled in then you are good to go. Make sure you are enrolled in a legitimate accredited university. The university offering the master's degree program will be able to provide documents associated with some of the questions asked in the RFE. The one thing important is that you make sure to document and save all the tangibles involved and/or associated with your Day 1 CPT Master's program. Save your offer letter(s) associated with your CPT employment, make sure the offer letter has detailed job duties. Make sure the offer letter also has employer obligations listed as part of the CPT program. If this is not possible to be listed in the offer letter, then request a separate employment verification letter from your supervisor with all the details needed. Get a written confirmation from your DSO by sharing the offer letter and verification letters via email and ask DSO to confirm that this employment is compliant with CPT and meets the master's program objective. Save every expense incurred by you while pursuing the master's program.
One thing very critical is never ever make up or fabricate any documentation if it is not available. This will be considered a criminal offense and will result not only in deportation but imprisonment before deportation. Please note living in a foreign country is a privilege and not a right. It is important to be compliant with all the regulations associated with your legal status whether it is a student visa or a work visa. If you have any more questions our Skoollvile.com support team will be happy to assist you.
skoolville.com is a one-stop application portal.  You don't need to apply through the university websites. With just a few clicks you can send your application to multiple universities in USA, Canada, and Australia using skoolville.com.  Our service is 100% free for students.
**We can not guarantee the accuracy or validity of the information posted in this blog. The information mentioned in this blog is purely for information purposes and should not be construed as legal advice what so ever. skoolville.com is only an educational consultant/recruitment agency/platform connecting students with the universities and is not responsible for any immigration related matters. Please read our terms for full disclosures.