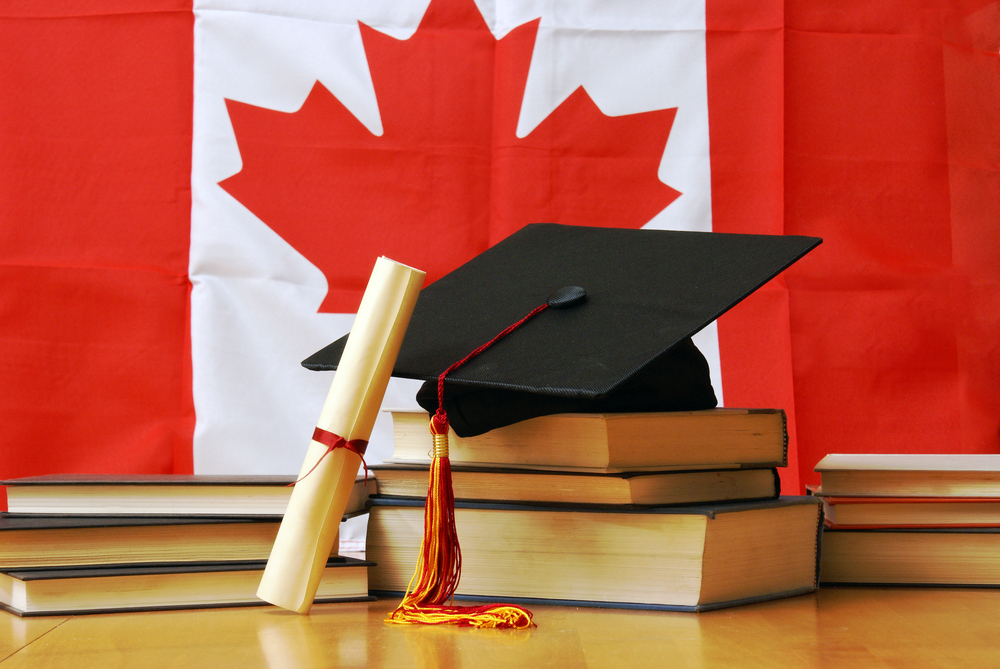 23 Jan

Post Graduate Diploma courses in Canada 2022

Post Graduate Diploma courses in Canada are short-term degree courses that the students having a Bachelor's degree can pursue to ace up their career but don't really have time or money for a Master's degree. A Post Graduate Diploma program can be completed in around one to two years. A postgraduate diploma in Canada is offered in various streams such as accounting, law, technology, Engineering, Health care, etc. A Post Graduate Diploma is a mandatory license for some professions like Nursing, Business Administration, etc. Unlike the Graduate certificate programs in Canada, the Post Graduate Diploma programs are equivalent to the Masters degree qualification in some cases.

The Post Graduate Diploma course in Canada can also be later converted to a Masters degree upon completion of a dissertation and earning the minimum required credit for graduation. A 3-year Bachelors degree might not be enough for admission to some Masters degree courses in Canada. In such cases, the best option is to enroll in a Graduate Diploma program in Canada, and later convert the earned credits to the related Masters degree.
Universities offering Post Graduate Diploma courses in Canada
The following are the list of universities which offer the Post Graduate Diploma courses in Canada.
University of Waterloo Waterloo, Ontario – Graduate Diploma (GDip) in Business and Entrepreneurship : You must have a 4 year undergraduate degree or a 3 year undergraduate degree with a minimum of 4 year industrial experience for admission to this Post Graduate Diploma course.
University of Saskatchewan Saskatoon, Saskatchewan – Post Graduate Diploma (PGD) in Food and Bioproduct Sciences : You must have a 4 year honours degree in the related field for admission to this course.
University of Guelph Guelph, Ontario
University of Victoria Victoria, British Columbia – Diploma in Public Health and Social Policy : This course can be completed in 1.75 years.
Memorial University of Newfoundland St. John's, Newfoundland and Labrador
University of Regina Regina, Saskatchewan – Post-Graduate Diploma in Business Foundations : This course is offered in flexible mode of learning.
Wilfrid Laurier University Waterloo, Ontario
Brock University St. Catharines, Ontario
Lakehead University Thunder Bay, Ontario
Thompson Rivers University Kamloops, British Columbia – Graduate Diploma in Business Administration : This is a 1 year Graduate Diploma program.
Trent University Peterborough, Ontario
Royal Roads University Victoria, British Columbia
Simon Fraser University Burnaby, Canada
Vancouver Island University Nanaimo, British Columbia : This university also offer Graduate Diploma courses.
University of Western Ontario London, Ontario
Capilano University North Vancouver, British Columbia
Kwantlen Polytechnic University Surrey, British Columbia
University of the Fraser Valley Abbotsford, British Columbia – Graduate Diploma in Migration and Citizenship
Douglas College New Westminster, British Columbia
North Island College Vancouver Island, British Columbia – DIGITAL Design + Development Post Graduate Diploma : This is a 2 year full-time degree.
College of New Caledonia Prince George, British Columbia – BC Adult Graduation Diploma in Academic Upgrading : This degree can be completed in a year.
College of the Rockies Cranbrook, British Columbia – Adult Graduation Diploma in Adult Upgrading : This university offer on-campus, online and blended mode of learning option.
Selkirk College Castlegar, British Columbia : The post graduate diploma programs can be completed in 2 years.
Canadian College Vancouver, British Columbia



Both the Graduate Certificate programs as well as the Post Graduate Diploma programs are similar in many ways including the curriculum and fees. But you should consider the subject in which you are going to get your degree done and the career prospects before enrolling to a Graduate Certificate or a Post Graudate Diploma program.




skoolville.com is a one-stop application portal. You don't need to apply through the university websites. With just a few clicks you can send your application to multiple universities in UK, USA, Canada, and Australia using skoolville.com.