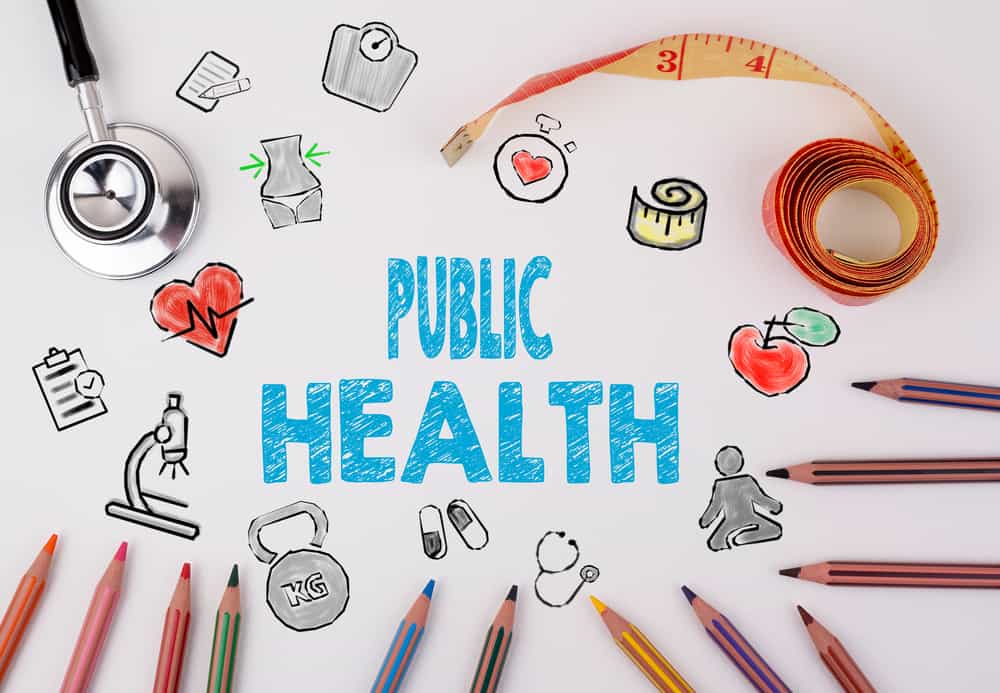 19 Apr

Masters in Public Health in Canada

"Health is Wealth" is a famous saying which refers to the importance of health in everyone's life. Healthy people are an asset to every country. It's not just doctors who are responsible for a healthy environment. Professionals like Public Health Administrators play a major role in keeping the world healthier. If you are a person who is interested in health services but is not a medical practitioner, then Masters in Public Health can be your career. It is about educating people about the importance of health and reducing the health risks. Public health professionals are not only limited to the cure of infectious diseases, but they can also bring awareness among the citizens to better take care of themselves. Public health also looks after safer workplaces, good physical environment, and healthier mothers and babies. You can pursue your studies in any country such as USA, Canada, and Australia, etc. But Masters in Public Health in Canada has a lot of demand nowadays due to the availability of several specializations in this field and a large number of job opportunities.

During bachelors or masters in public health, students will learn about public health issues and how to deal with them with some healthy policies and activities. So it's about studying and doing research to reduce the number of health hazards with new ideas. Public health professionals also initiate programs to promote awareness among the public related to healthy habits and exercises. So that the public can be ready to react with a health emergency. There are a number of courses which fall under Masters in Public Health such as Biostatistics, Environmental Science & occupational health, Epidemiology, Health systems & policies etc.
List of Universities offering Masters in Public Health in Canada:
Job prospects after Masters in Public Health in Canada:
If you graduate from any of the above concentrations in Masters of Public Health, then there are countless job opportunities. You can find jobs by updating your profile in LinkedIn, Indeed, etc.
Public health administrator: These direct the operation of hospitals, health systems, and other organizations with dedicated health departments. They also manage facilities, services, programs, staffing, budgets, public relations, grants, and other management functions. Consequently, they can earn up to $95,000 per year.
Bio Statisticians: The role is responsible for the development of standard SAS Macros and programs in accordance with standard programming practices to design and develop Tables, Listings and Graphs as outlined in the Clinical Study Protocol and/or Data Analysis Plan. They can earn up to $200,000 annually.
Health educators: Generally, the role of a health educator is

to teach people about illness prevention and how to have a healthy lifestyle. Furthermore, they also develop and implement health promotion strategies and programs. The annual pay of health educators will be up to $83,000.

Epidemiologist: These public health professionals analyze what causes disease outbreaks in order to treat existing diseases and prevent future outbreaks. Epidemiologists are considered "disease detectives" of the public health world. Typically they can earn up to $86,000 on an average.
Clinical Research Scientist: Clinical research scientists conduct research and clinical investigations of diseases and conditions to determine accurate diagnoses and effective treatments. They work in a variety of employment settings, including hospitals, universities and pharmaceutical labs. As a result, they can earn up to an average of $62,043.
Biomedical laboratory technician: These people generally work with medical laboratory technicians to perform standard medical lab tests such as blood tests, immunoassays, and cultures. They must be able to work independently to take lab tests and interpret patient results. They also must work with other health care professionals, such as doctors and nurses, to solve medical problems. The average salary will be up to $45,000.
Environmental health scientist: An environmental health and safety specialist observes and chronicles individuals typical behaviors and procedures to determine if these practices are safe for the individual. This position is especially important in manufacturing and production fields, as a lot of safety concerns may arise for those working on heavy machinery or directly with raw materials. The environmental health and safety specialist identifies potential safety hazards in operations and then report their findings. They can earn an average salary of $35,000- $50,000 per year.
Dietitian and nutritionist: The key role of these people is planning special diets or providing specialized nutrition support for patients, Counseling patients about their lifestyle and eating habits. Generally, there are not enough trained professionals in this category in Canada. If the candidate is well-trained and has certain knowledge, he/she can earn up to $60,000 – $80,000 on an average.
Emergency management specialist: These people have to coordinate disaster response or crisis management activities such as ordering evacuations, opening public shelters and implementing special needs plans and programs, provide training services for the people to face emergency situations. Hence, they can earn up to $76,343 per year.
Health educator & Community health workers: Health educators teach people about behaviors that promote wellness. Community health workers provide a link between the community and healthcare professionals. They develop and implement strategies to improve the health of individuals and communities. They collect data and discuss health concerns with members of specific populations or communities. Although the two occupations often work together, responsibilities of health educators and community health workers are distinct. As a result, they can earn up to $833,441 per year.
Occupational health and safety specialist: The role of these specialists is to check the workplaces and should teach the workers to adhere to rules and regulations in order to avoid any work hazards. Furthermore, they also investigate incidents and accidents to identify what caused them and how they might be prevented. As of now, they can earn up to $72,500 per year.
Social and community service managers: They work with the community and other stakeholders for necessary program services. Analyze the data, suggest and implement improvements for the effectiveness of a program. Therefore, they can earn up to $65,320 per year.
Public health researcher: They work to develop new procedures and implement them for the safety of public health. They work with epidemiologists and environmental officers to build a potential hazardless society. On average they can earn up to $90,790 per year.
Child health specialist: They look after the health of a child. They take the utmost care for the mothers and babies in order to avoid any health issues. As a fresher, they can earn $27,330 per year. And the experienced one can get an average of $69,000 per year.
Chief medical officer: They look after the effective management of health care centers. Act as a bridge

between the administration and medical staff and ensuring that patients receive the highest standard of medical care. They will also find ways to improve clinical services. At an entry level, they can earn $24,000 per year. With hands-on experience, they can earn up to $217,913 per year.
skoolville.com is a one-stop application portal.  You don't need to apply through the university websites. With just a few clicks you can send your application to multiple universities in USA, Canada, and Australia using skoolville.com.