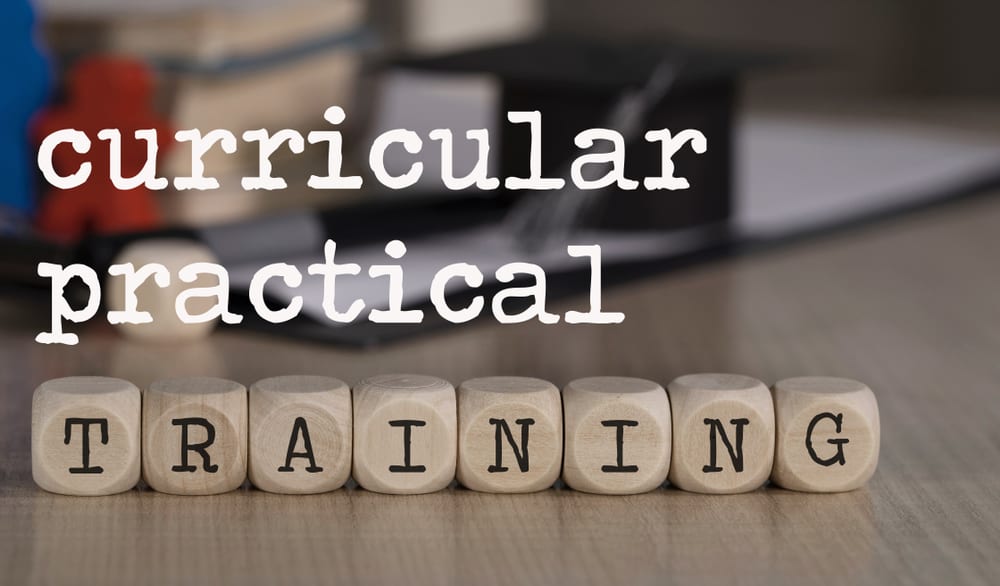 27 Apr

List of Day 1 CPT Universities – 2019

If you are looking for the list of Day 1 CPT Universities , you are probably aware What a Day 1 CPT University is? Day 1 CPT Universities offer programs that let students work full time or part time while pursuing the degree. The list of Day 1 CPT Universities available elsewhere on the internet is not current because some of the universities have closed or lost the accreditation. This blog attempts to compile the list of Day 1 CPT Universities that are currently active.
List of Day 1 CPT Universities:
Westcliff University Irvine, California
Trine University Angola, Indiana
New England College Henniker, New Hampshire
Monroe College New Rochelle, New York
Harrisburg University of Science and Technology Harrisburg, Pennsylvania
Ottawa University Phoenix, Arizona
Lewis University Romeoville, Illinois
Virginia International University Fairfax, Virginia
Stratford University Fairfax, Virginia
International Technological University San Jose, California
Notre Dame de Namur University Belmont , California
Campbellsville University Campbellsville, Kentucky
University of the Cumberlands Williamsburg, Kentucky
United States University Chula Vista, California
Sullivan University Louisville, Kentucky
University of North America Vienna, Virginia
Goldey-Beacom College Pike Creek Valley, Delaware
Hamline University Saint Paul, Minnesota
University of Virginia Charlottesville, Virginia
Devry University Downers Grove, Illinois
Roosevelt University Chicago, Illinois
Georgia State University Atlanta, Georgia
University of Louisville Louisville, Kentucky
Loyola University Chicago Chicago, Illinois
skoolville.com is a one-stop application portal.  You don't need to apply through the university websites. With just a few clicks you can send your application to multiple universities in USA, Canada, and Australia using skoolville.com.  Our service is 100% free for students.
**We can not guarantee the accuracy or validity of the information posted in this blog. The information mentioned in this blog is purely for information purposes and should not be construed as legal advice what so ever. skoolville.com is only an educational consultant/recruitment agency/platform connecting students with the universities and is not responsible for any immigration related matters. Please read our terms for full disclosures.