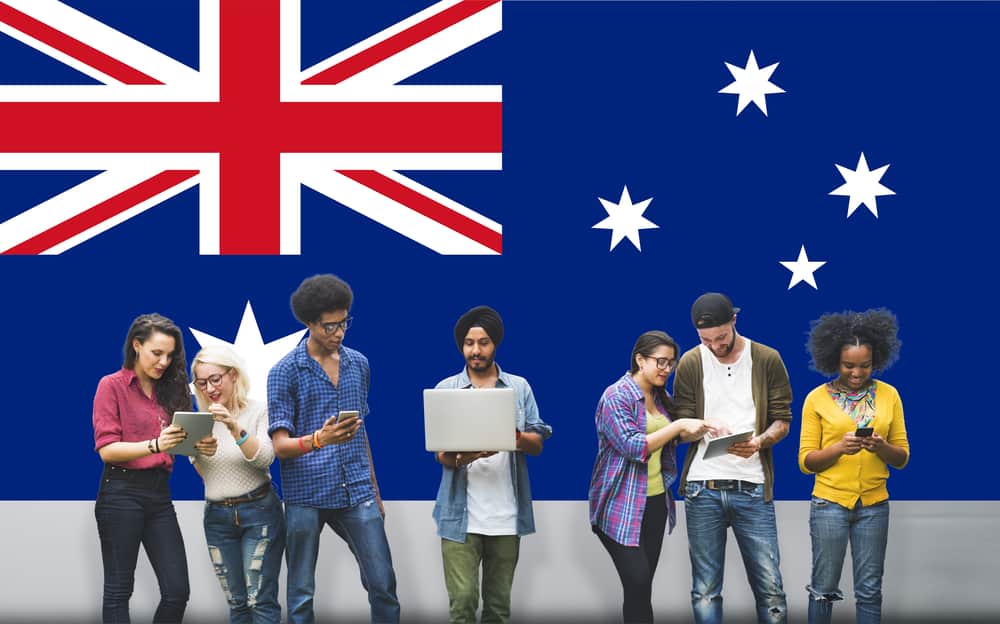 21 Feb

How to study in Australia ? – 2019

Australia is not only the land of Kangaroos. It is also the third most popular destination for international students to pursue higher studies after USA and UK. Due to the country's unique and diverse environment, it is attracting many international students to study in Australia. The system of education is similar to British education model and offers research opportunities. Australian Universities provide world class training and follow a problem-based learning approach. This study approach will make you an independent leader. Out of the world's top 100 universities, 7 are in Australia.

Australian universities offer over 22,000 courses with majors from Natural Science and Engineering to Social and Medical Sciences.  Australia has 41 Universities out of which 38 are public and 3 are privately operated. These universities offer Under Graduate, Masters and Doctoral degrees. Many universities offer "TAFE" (Technology And Further Education) courses with an online option.
Life in Australia
Australia is a great tourist destination with attractions from the world's famous Opera House to the Great Barrier Reef. Australia attracts over 3,00,000 international students every year and the number is increasing exponentially from the last few years. Students can enjoy various activities including surfing, biking, and hiking. Brisbane, Canberra, Sydney, Melbourne, and Perth are famous places to visit in Australia and have a number of universities in these cities.
Australian Universities provide on-campus accommodations but most of the students prefer private accommodations. They commute daily to the universities using public transportation.
Requirements to study in Australia
As Australia is an English speaking country all teaching is done in English. International students need to take one of the English Language Proficiency exams IELTS, TOEFL or PTE (Pearson Test of English). The cut-off scores for these exams depend on the university. GRE and GMAT are also required for professional courses.
Documents required
Your age should be greater than 18 in order to join any degree program. You must score at least 65% in class XII and at least 60% for Diploma and foundation programs.
Transcripts – You need all your secondary, post-secondary, Bachelors (if applying to PG and Doctoral programs) mark sheets.
Statement of Purpose (SOP) – It is the intent of writing in order to know why you are interested in the program and in the university.
Letter Of Recommendation (LOR) – If you are currently studying then you are required to get LOR's from the academic institution you are studying. If you have the experience you should have LOR's from your supervisors.
Resume – It is optional. This document is necessary if you want to pursue an MBA and have any prior work experience.
Score reports – Official score reports of TOEFL, IELTS, PTE, GRE or GMAT.
Portfolio – This is required for the students who are into art and designing.
Other Certificates – These include your extra-curricular certificates etc.
How to apply for Australian Universities:
Generally, there are two intakes for most of Australian Universities.
February to June
July to November.
Some of the universities may also accept applications in the month of September or November.
Based on your scores and interest you can choose to apply to Australian universities online on your own or you can take professional help from skoolville.com in order to choose the best university options available based on your credentials.
Some universities have online application option while some universities require you to download the application from their website and the completed application need to be sent by mail. Skoolville.com can assist you through each step of the application process until you get admission and visa.
Tuition fee and Cost of living
Tuition fee depends on the university you chose and program you applied for. The fee in the field of Arts and Humanities will be on the lower end and for the engineering, veterinary, medicine and science programs will be on the high end.
On average, tuition fee costs:
For bachelors: 15,000 – 33,000 AUD/Year
For Masters/PhD:  20,000 – 37,000 AUD/Year.
Universities with tuition fee on the lower end:
University of New England
University of Wollongong
Victoria University
Universities with tuition fee on the higher end:
Australian National University (ANU)
University of Sydney
University of Queensland
According to the Australian government's Department of Home affairs, every international student should show proof of funds of AU$20,290 per year to cover the living costs.
For your spouse/partner, you should show an extra amount of AU$7,100/year and for each child AU$3,040/year.
In addition to the living expenses and tuition fee, you should also show funds to cover the ticket fare required to fly to and fro from Australia to home country and vice versa in your financial affidavit.
Student VISA process for Australia
If you are planning for a short course like a language course which lasts for 12 weeks, you need a tourist visa and working holiday VISA for the  16-week program. For longer periods you need to apply for the student visa subclass 500.
To apply for VISA, you need a CoE (Confirmation of Enrollment) from the university which can be obtained by paying a semester fee once you get the admission. This document is necessary to start the VISA application process.
Create an account with the Australian Government Department of Home Affairs.
Make sure that you have digital copies of the following documents:

CoE
Proof of Overseas Student Health Cover (Health Insurance) for you and your dependents
A valid passport
Birth certificate
Academic Transcripts
National Identity proof such as driving License etc.
Bank statement
English Proficiency Test score reports or GMAT or GRE which mean proof that you have enough knowledge to pass the intended studies.
If you are an employee, you should also provide your paychecks etc.
Police clearance certificate as proof that you have not involved in any criminal activity.
Two to four passport photos

Then fill the remaining details and upload all the required documents.
You can apply for visa 124 days before the commencement of the program mentioned in your CoE.
When you complete the application you have to pay the application fee of AUD$575 by credit card. Once the payment is done you will get a TRN (Transaction Reference Number) which can be used to check the status of your application.
Depending on your stay and the university you apply you have to attend a visa interview or should get a health check-up. Once you get TRN you can go for health check-up of yours and the dependents you are planning to take with you. Australian Immigration department accepts your health check-up only from authorized hospitals and diagnostic centers.
After you complete all the above steps you have to wait for a couple of weeks for the approval of the visa.
Once your visa is approved, you can fly to Australia 90 days before your course starts. If you have not booked any accommodation provided by the university you have to inform your living address in Australia within 7 days of your arrival.
You are also allowed to work while studying for 40 hours per two weeks. For this, you have to apply in Australia Taxation Office and should get a TFN (Tax File Number).
Working after Graduation
After completion of your studies, you can either return to your home country or you can choose to apply for a work visa before 6 months of your course completion. Following are the work visa options available:
485 Skilled Graduate Temporary Visa – This is popular among the international students and is open to any individual who completed at least 2 years of study in Australia to gain work experience for 18 months.
402 Training and Research Visa – It is also an option for international students who want to improve their working skills while being sponsored by an employer.
886 Skilled Sponsor Resident Visa– It allows an overseas student to apply for PR (Permanent Resident) and work while being sponsored by an employer.
Need Help?
Skoolville.com provides counseling and advice to international students applying to Australian Universities. Please contact us if you have any questions or need any help!
Skoolville is a one-stop application portal. No need to apply through university websites. With just a few clicks you can send your application to multiple universities in USA, Canada, and Australia using skoolville.com. We also conduct mock visa interviews by professionals living in the USA to help you better prepared for your visa interview.