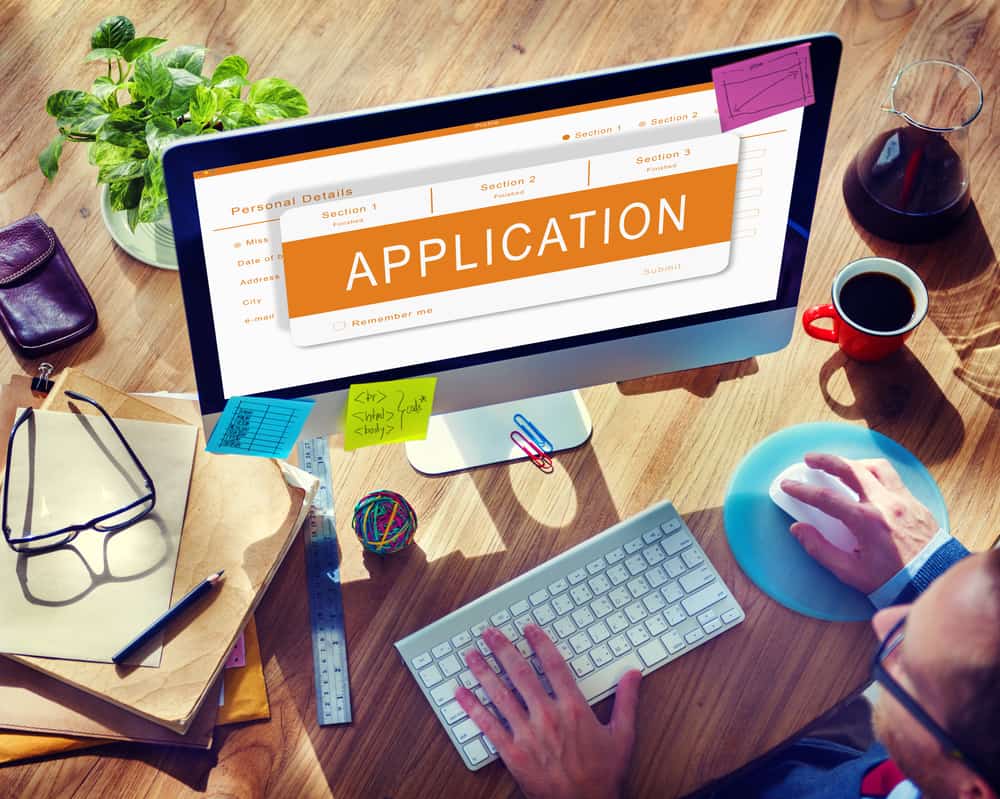 07 May

How to pursue Masters Degree in USA ?

Students aspiring to pursue Masters in USA are intimidated by the whole process because of all the steps involved. Most of the information needed is scattered in different places on the web and is hard to find. This comprehensive guide will walk you through all the steps that a prospective student need to follow to pursue Masters Degree in USA. 
Minimum Requirements to Apply for Masters in USA
Most Masters programs in the USA require a student to complete 16 years of education (including their final year i.e. a student in their 4th year of engineering is eligible to apply for Masters Degree program as they will be completing 16 years of education before they enroll in Masters Degree program). So all students enrolled in 4-year undergraduate programs including BTech / BEngg are eligible to apply. Students who are pursuing a Masters Degree in their home country (ex. MCA, MSc. in India) after completing a 3-year undergraduate degree are eligible to apply as well.  Very few universities accept students with a 3-year Bachelors Degree (i.e. students with 15 years of education).
All universities require students to prove that they are proficient in the English language by taking TOEFL, IELTS or PTE exams. TOEFL/IELTS/PTE scores are valid only for two years. It is very important that students appear for TOEFL, IELTS or PTE exam,  in the 3rd year or at the beginning of the 4th year of their undergraduate degree so that scores are valid during their application process.
You may also need to take either GRE or GMAT to apply to many top US universities. GRE/GMAT scores are valid for five years. However, there are many good US Universities that do not require GRE or GMAT.
Mandatory Documents Required to Apply for the Masters in the USA
Most Universities require the below set of basic documents. It is a good idea to start gathering these documents at least 6 months before the application end date of the program.
 Copy of Transcripts – Copy of the Bachelors Degree and mark sheets if you have already graduated or mark sheets of semesters/terms completed till date, if you are still in college.
TOEFL or IELTS or PTE Scorecard – Copy of your latest TOEFL or IELTS or PTE Scorecard. These English proficiency tests should have been taken in the past two years for the scores to be valid.
Statement of Purpose – The Personal Essay/Statement of Purpose is an important piece of your graduate application. The essay should be written in your own words to tell the admission committee why you are applying for the graduate program.  You can find a few samples here.
Financial Affidavit – Most universities require a Financial Affidavit to cover the first year of tuition and living expenses. The amount varies by University but is approximately between $20,000 – $30,000.   The statement could be in the form of a letter from your bank stating that you have those funds in your bank account. Please contact our support department if you need a sample Financial Affidavit format.
Recommendation letters – A university typically requires at least 3 recommendation letters to be submitted as part of the application process. It is recommended to get recommendation letters from your Head of Department/Principal and Professors who taught you in your college. If you have any employment experience you can get a recommendation letter from your supervisor/manager as well. Please contact our support department if you need sample recommendation letters format.
International Application fee – This is the fee charged by universities to cover the administrative costs of processing the application. You can find International Application fee for each University on the university details page at www.skoolville.com.
Optional Documents
GRE or GMAT score Scorecard – Many top universities require GRE for Science and Technology programs and GMAT for Management programs.
Resume – Your current resume
Choosing Schools
Statistics show that an average student applies to 4 to 6 universities. Choosing the right mix of universities is key to guarantee an I-20 (admission) and successful F-1 Visa stamping.   One popular strategy is to apply to 2 universities where you are guaranteed to secure the admission, 2 universities where you may most likely secure an admission and 2 "Dream" universities where competition is high and the chance of getting admission is slim. You can select the universities based on your TOEFL/IELTS/PTE, GRE, GMAT Score, and GPA right here.  You can contact our support team if you need assistance in choosing the universities.
Submitting Applications
With all the required documents you can begin to apply to each of the universities individually on the university website or submit applications to all chosen universities with just a few clicks on skoolville.com. When you submit applications on skoolville.com, the application packet will be sent/processed to your selected university by us. 
Receive I-20
Once the application is submitted, the university admissions committee will check for the completeness and reach out to you for any missing documents. Once the application is complete, the documents are reviewed and the admissions decision is made in approximately 2-3 weeks. You will either get an acceptance letter along with the I-20 or a rejection letter. When applied through skoolville.com, our customer support team will be assisting you throughout the application process until a decision is made by the university on your application.
F-1 Visa Process
You are now ready to start the F-1 visa process. You can attend the F-1 visa interview no earlier than four months from the begin date of the session. Follow the below steps to schedule the F1 Visa appointment.
Pay I-901 Sevis fee here.  Sevis Fee is $350 as of this writing.
Complete DS-160 form online on the state department website.
Pay visa fee on the CGI website. Visa fee is $160 as of this writing.
Schedule visa application service center appointment and visa interview appointment here .
Attend the visa interview and make sure to carry all the required documents for visa stamping (see below for more details).
Documents Required for Visa stamping
Original passport valid for at least 6 months
DS-160 bar code printout
Visa fee payment receipt
Appointment confirmation letter
I-20
I-901 Sevis fee payment receipt
Financial Affidavit/Bank statement
Additional optional supporting documents:
TOEFL/IELTS/PTE/GRE/GMAT score reports
Transcripts
F1 Visa Interview Day
You should be prepared with the answers to the following frequently asked questions. One word of advice is to never lie to the Visa officer. You will hurt your chances of getting a F-1 visa by not being truthful.
You should be prepared to explain why you chose to go to this University and the Program.
Who is sponsoring your education and the annual income of the sponsor?
What are your Academic and Employment plans after graduation?
Questions about your family and relatives living in the USA.
Be able to explain why you would return to the home country and not settle down in the US after completing a Masters in the USA. Please note that F-1 is a non-immigrant visa and the visa officer should be convinced of your intent to return to your home country after completing your education
Be completely truthful to the Visa Officer.
You can contact our support team if you need assistance in preparing for your visa interview.
Yay! You did it!
There is no better feeling when the F1 visa is approved and you have made your dreams a reality!   It's time to celebrate your success and look back on all the things you have accomplished along this journey.  You have completed one long journey and now you are ready for another!
skoolville.com is a one-stop application portal. No need to apply through university websites. With just a few clicks you can send your application to multiple universities in the USA using skoolville.com.