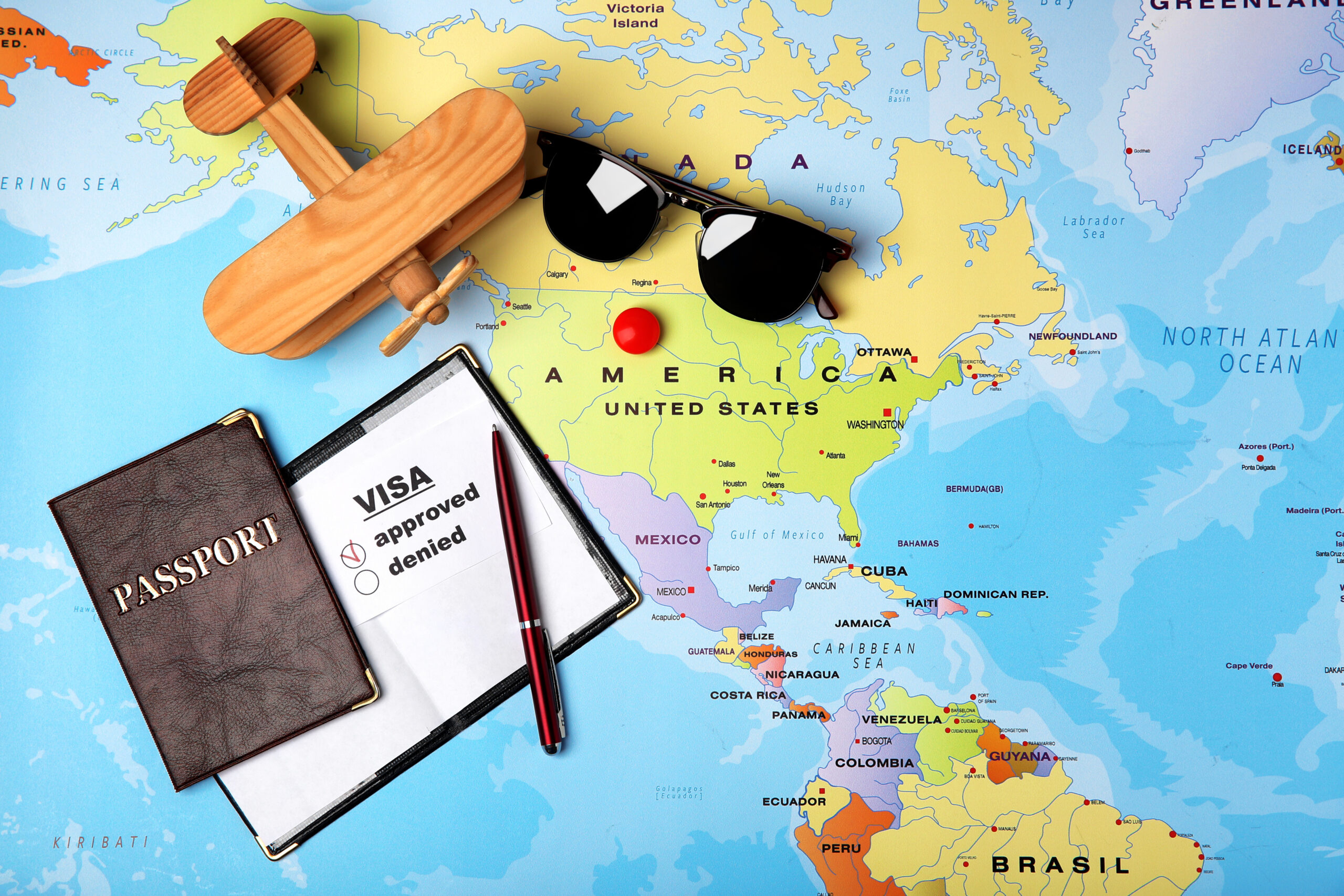 15 Mar

Can I Travel to my Home Country While on Day 1 CPT?
Does Day 1 CPT Program Restrict Travel Outside the US?
Day 1 Curricular Practical Trainings (or CPTs) are granted to students with the perception that students will be working through the entire employment period. Therefore, it is advised not to travel while you are on a CPT. Traveling either before or after the CPT Program is the safest and wisest thing to do. However, if the need arises, there you can travel to your home country while observing certain rules.
If you are particular about abiding by these rules strictly, you should be able to travel to a different country. The USCIS has laid down very succinct terms and conditions for CPT students who wish to travel during their program. And it goes without saying that you should first seek the counsel of your employer first. You may own an I-20 document. (I-20 is a multi-purpose document issued by an educational institute approved by the government of the USA. It certifies a student's admission to a full-time degree program. Additionally, the certificate is also proof that the student has shown ample evidence of financial resources to stay in the US).
But the document is mostly a courtesy gesture for traveling in the future. You should not travel outside USA while on CPT without consulting with your employer. 
Employees on Day 1 CPT Degree Program
For full-time employees working for authorized US companies under the Day 1 CPT Program, having a valid F-1 visa stamped goes a long way. If your F-1 visa status is stamped from your previous F-1 status on your passport, you are eligible to travel.
However, you might have to encounter questions because of your status as a student. As there is a mandatory 36 months rule for CPT+OPT, you stand accountable to the USCIS on your way back into the country. Also, ask your school to issue a fresh travel I-20 for you.
Arranging for the necessary documents is an absolute must before you make any travel plans outside of the US.
Necessary Rules to Follow to Travel Outside of the USA while on Day 1 CPT
There are a few things that you should arrange for prior to leaving the country. Otherwise re-entering the country might become a near-impossible task. They are:
Your passport should be valid for a minimum of 6 months after your date of return. 
Your passport should have a legit entry visa. If by any chance, the entry visa has expired, you must immediately visit a U.S. Consulate outside of the country to apply for a fresh visa. However, if you are flying directly to Canada or Mexico from the US for less than 30 days, then you can re-enter the country with the same I-94. (Form I-94 is the official arrival/ departure record issued to people who are admitted to the country but are either adjusting their status while staying in the US or are prolonging their stay). You can read more about I-94
here
.
The most recent original Form I-20 you have with a valid signature for re-entry (found on page 3). This signature is valid for up to 6 months. To get a new signature for re-entry, you could also consult with your Designated School Official prior to traveling.
A letter written and signed by your employer on the official company letterhead for stating their clear consent on your travel outside the USA. They should clearly state that they are fully aware that you are on an authorized CPT program. They must also include that you will be returning back to the country to complete your CPT employment period or your CPT has been completed. The USCIS is particularly stringent about your CPT program's status in your academic term. This is why students are subjected to the USCIS rules of the mandatory dates of active employment for the CPT term. As a result, your plans to travel back to your home country may get affected. 
Keep your most recent bank statements handy for they bear the proof of your funds for staying in America. You may have to produce the original evidence of your accumulated funds that will cover your living and tuition expenses. Maintain an account in an American Bank to add authenticity and credibility to your application. 
Evidence of intention of return to home country
Another document that will solidify your chances of re-entering the US while on CPT is evidence of your intention to go back to your home country after you complete your program. Your evidence should demonstrate strong economic and social ties to your own country. 
In addition, if you had or have applied for OPT (Optional Practical Training), bring along a copy of the endorsed Form I-20 for OPT and your EAD (Employment Authorization Document), if you happen to have one.

Will I be able to travel outside the US if my F-1 visa has expired?
The US government allows a student to stay on an expired F-1 visa as long as they maintain student status. But if you plan to return home or travel to another country, you might need a valid visa to return to the United States.

The US Department of State (DoS) favors the application of a visa in a student's home country. You could also apply for a visa in a third country, but your return to the US will be delayed unless DoS issues your visa.

However, the procedure could take several weeks if the DoS asks for a background check. In case DoS cancels your visa application, then all your chances to return to the US will be lost. For more information about visa applications and embassies or consulates, you can check out http://travel.state.gov/.
CPT Interns
If you are employed as an intern on CPT, you should be able to travel and return to the US provided that you complete your degree program. But first, do a rain check on any travel restrictions to the country you are traveling and most certainly take the counsel of your company or your school's immigration attorney. You can check travel guidelines from
this page
.
Final Words
If your purpose of travel is not very urgent or dire, it is wiser to stay in the US until Day 1 CPT program ends. However, if you do have to travel, then make sure of arranging everything well before leaving. Ask your HR manager to write a letter of support for you stating your reason for travel and your employment details. Insist on mentioning a tentative date by which they expect you to resume work. This will spell out everything in clear letters for the IS, giving them all the information they need about you.
Additionally, clear out all your doubts and information gaps with your immigration counsel before finalizing travel tickets. Double-check all the immigration updates before and during your trip to eliminate all the chances of contention. It may so happen that U.S. re-entry plans or the required documents may change on short notice. Consulting with an Immigration Attorney is the best way forward to chalk out everything before planning anything.
Below mentioned are a few websites that will help you stay updated with the latest CPT news.
The United States Citizenship and Immigration Services:
https://www.uscis.gov/
United States Customs and Border Protection:
https://www.cbp.gov/
American Immigration Lawyers Association:
https://www.aila.org/
Department of Homeland Security:
https://www.dhs.gov/