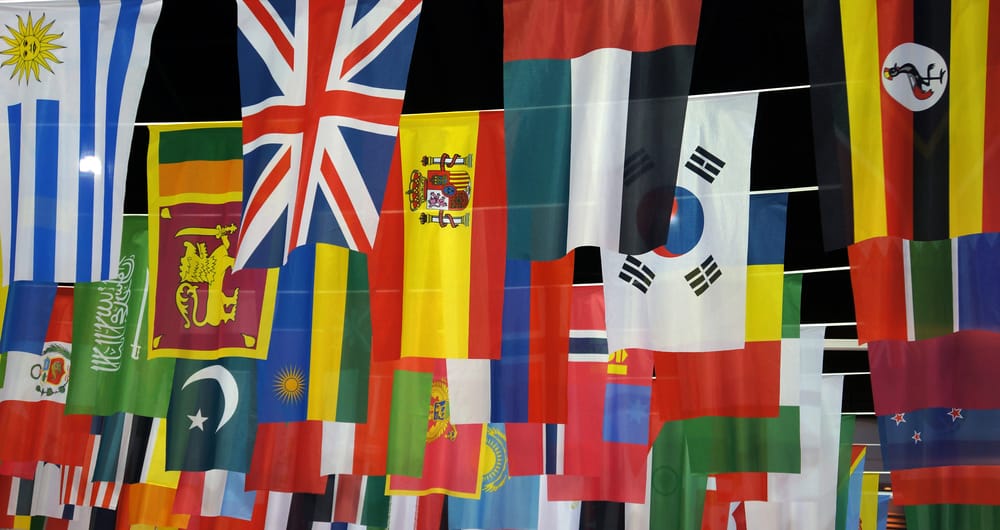 28 Feb

Best country for studying abroad – USA or Canada or Australia?

Every year more than 1,000,000 students fly to foreign countries to pursue higher education. Until the last decade, the USA used to be the preferred choice of destination for students as it is known for top universities and world-class teaching. Since the past 10 years, Canada and Australia are attracting many students due to flexible immigration rules, world-class training, and infrastructure. As a result, students are generally confused and wonder which is the best country to study abroad –  USA or Canada or Australia?

Following are some of the items to consider when choosing your education destination for higher studies.
University Rankings

According to QS (Quacquarelli Symonds) world rankings, Out of 25 world's top Universities, 12 of them are in the USA.

Massachusetts Institute of Technology – 1
Stanford University – 2
Harvard University – 3
California Institute of Technology – 4
University of Chicago – 9
Princeton University – 13
Cornell University – 14
Yale University – 15
University of Pennsylvania – 19

While The Australian National University from Australia is in 24th position and the University of Toronto and McGill University from Canada are in 28th and 33rd positions respectively. So in this regard, the USA is still the top destination choice in terms of highly ranked universities.

Cost of living and tuition fee

| | | | |
| --- | --- | --- | --- |
|  Fee and Expenses |  USA |  Canada | Australia |
|  Tuition fee for Graduate Studies |  $15,000 – $60,000/year |  $15,000 – $35,000/year |  $20,000 – $37,000/year |
|  Tuition fee for Undergraduate Studies |  $20,000 – $48,000/year |  $10,000 – $30,000/year |  $15,000 – $34,000/year |
|  Living Expenses |  $10,000 – $15,000/year |  $10,000 – $12,000/year |  $19,000 – $20,000/year |

When it comes to tuition fee and expenses, Canada seems to be a better choice among the USA, Canada, and Australia.

Student Visa acceptance rate

No matter what university and program you pick at the end of the day you need a student visa to pursue the education in the USA, Canada or Australia.

USA: Compared to last year the student visa approval rates declined for the USA. Comparing to Canada or Australia, visa approval rates are low for the USA.

Canada: Since the last two years, the acceptance rate and arrival of students have increased over 18% as the tuition fee is affordable and immigration policies are flexible and lenient.

Australia: The acceptance rate of visas for higher education is 23% and for the ELICOS (English Language Intensive Course for Overseas Students) is 48%. Immigration policies are flexible but not great compared to Canada.

Job/work opportunities after education

After completing the education, students might want to work temporarily for practical experience. USA: There are plenty of job opportunities in the USA. But it's not an easy task to get if you don't have the required skills. It is difficult to get the job after under-graduation unless your degree is from a STEM field. Job opportunities are high for graduate students. The sales are high in the USA compared to Canada and Australia. Canada: Compared to the USA and Australia the salaries are low but the job opportunities are high. Australia: Australia has decent job opportunities as well. Cost of living is high and so the salaries.

Work Permit and Permanent Residency (PR)

USA: OPT, STEM OPT, H1B and PR (Green Card) International students choose OPT (Optional Practical Training) which is a work permit from the US government to apply theoretical knowledge gained into practical work experience related to their field of study. This will be issued to the candidates who have enrolled in a full-time course that lasted at-least for one year. It is valid for 12 months but can be extended to another 24 months  (called STEM OPT), if you completed a STEM degree. While working on OPT, typically their employers sponsor H1B visa (work visa) which will let them continue to work after the expiry of the OPT and STEM OPT. While on H1B visa, their employers will also sponsor green card so that the student can eventually become a permanent resident.

Canada:  Study permit, PGWPP, and PR Once the studies get completed, the international students who want to reside in Canada must extend their permit by applying for Post Graduate Work Permit Program (PGWPP) wit in 90 days of their course completion. PGWPP is valid up to the number of years they studied in Canada and maximum up to 3 years. Students can apply for PR under the following programs:

Federal Skilled Worker Program (FSWP) – If you are a temporary employee, if your employee will offer you for permanent employment then you can apply for FSWP. For this, you have to meet certain points (65).
Canadian Experience Class (CEC) – This is for the one who does not meet the requirements of FSWP. To apply for CEC, the candidate must have 2 years of work experience or have completed their post-secondary studies in Canada for 2 years and has 1-year valid work experience.
Provincial Nominee Program (PNP) – Almost every province has this program to nominee any foreign national residing in their province.
Quebec Experience Class (QEC) – Similar to CEC but the foreign national must work in Quebec for 1 year and must speak French at an intermediate level.

In Canada, it is much easier to get Permanent Residency compared to Australia and the USA.

Australia: Student Visa subclass 500 to work Visa subclass 485/402 to PR Once your studies get completed, you can extend the stay period by choosing any of the below visa options within 6 months:

485 Skilled Graduate Temporary visa – This is popular among the international students and is open to any individual who completed at least 2 years of study in Australia. It is useful to gain work experience for 18 months.
402 Training and Research visa – It is also an option for international students who want to improve their working skills while being sponsored by an employer.
886 Skilled Sponsor Resident visa – It allows an overseas student to apply for PR and work while being sponsored by an employer if you have sufficient points (60).

Weather

USA: USA has 50 states and there are warm places and cold places. Weather in West Coast is better compared to East Coast and Mid-West where the winters are cold and there will be snowfall.

Canada: Winters are very harsh in Canada particularly in the interior and Prairie provinces. In these areas the average temperatures can be near -15°C and can reach   – 40°C some times. Non-coastal regions have snowfall for almost six months in a year. During summers, on the east and west coasts the average temperature will be 20°C while in between the coasts it will be 25 to 30°C and can reach 40°C in some cases.

Australia: Australia's weather is relatively mild with less contrast between summer and winter temperatures. Northern states of Australia are typically warm all through the year and southern states have cool winters.

Please compare the comparisons between USA, Canada, and Australia and choose the best country to study abroad based on your requirements. Or else Skoolville will always help you to clear your confusion regarding any other doubts.
skoolville.com is a one stop application portal.  You don't need to apply through the university websites. With just few clicks you can send your application to multiple universities in USA, Canada and Australia using skoolville.com.