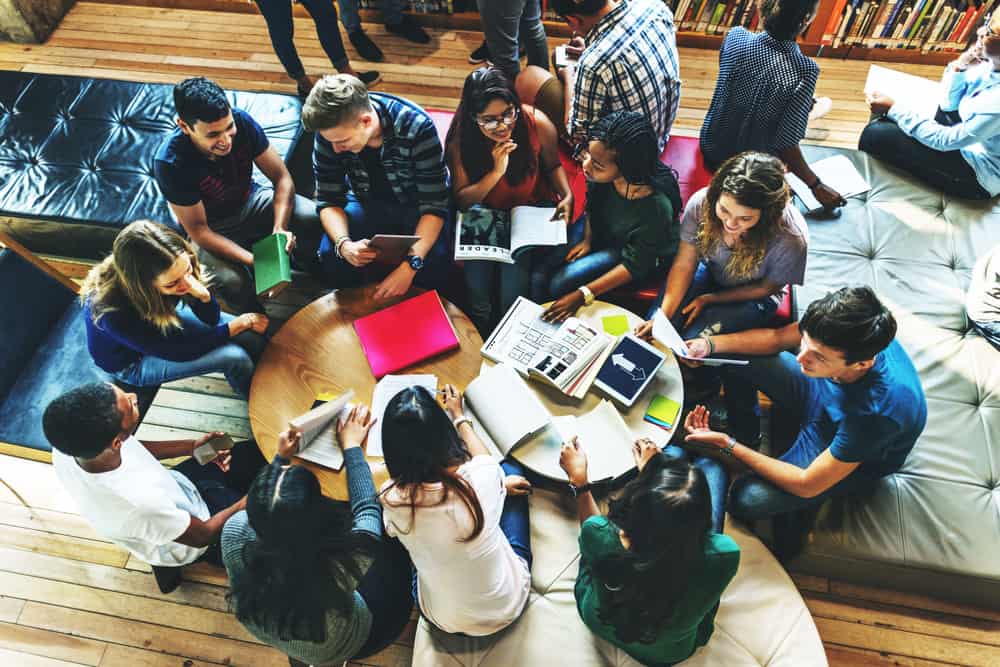 18 Sep

All you need to know about MA in USA

Getting your higher studies done in USA is a dream for many international students. Even though there are various professional and non-professional degrees offered in USA, the MA and MS is the most preferred degree by many international students. The affordable fee and the scholarship availability makes the Master of Arts (MA) degree more distinct in a country like USA. The Master of Arts (MA) in USA is usually offered as a terminal degree, meaning the highest degree that a person can earn in a particular field. But some universities provide Masters in Arts as a non-terminal degree. Here, MA is offered as an integrated MA+PhD option in which completing MA is a part of the Ph.D. program. The MA in USA is a 2 to 3 year program requiring a minimum of 30 credit hours in most cases.

There are different programs that offer the Master of Arts degree (MA) in USA. Some of the MA programs offered are:
History
Psychology
Philosophy
Language studies
Sociology
Economics
Fine arts and Art studies
Anthropology
International security studies
Journalism
Accounting
some STEM subjects
You will have to submit a research paper while completing your Masters degree. In the case of the Master of Arts degree, the research is mostly offered as a non-thesis option which requires less of the research, unlike the thesis option. The universities offering the non-thesis MA options require the student to attend a particular credit of electives for degree completion.
How MA is different from an MS?
Some fields offer both MA and MS options. For example, Psychology can be pursued either as an MS degree or an MA degree. The primary difference is that MS (Master of Science) is more oriented to the technical research aspects which enables you to go for a higher degree or Ph.D. in the field if interested. MA (Master of Arts) is more based on the theoretical research aspects. Also, MS gives you both thesis and non-thesis options. It is the skill set of the student and their career interest which decides whether he/she should pursue an MS or MA in USA.
Admission requirements
You need to have a Bachelor's degree from a recognized university for admission to an MA in USA. Generally, a 4 year degree is preferred. But you can produce an equivalency certificate from your undergraduate degree college stating the duration of your Bachelor's degree if needed. There are some programs like MA in Accounting which mandates the Bachelor's degree to be completed in the related field for admission to the MA program in USA.
The following are the admission requirements for an MA in USA.
GPA – The minimum GPA required for admission to an MA in USA is around 3 on a scale of 4.
GMAT/GRE – GMAT/GRE scores are required based on the subject of choice of the applicant
Proof of English proficiency – All International students whose native language is not English should submit a proof of English proficiency such as, TOEFL, IELTS or PTE score
Official transcripts
Letters of recommendation and Statement of purpose (SOP)
Career after MA in USA
According to the Payscale estimate, the average salary for a Master of Arts graduate is USD 64,000 per year. Some of the job roles after MA in USA and their salary range are given below for your reference.
Executive Director : $46k – $135k per year
High School Teacher : $39k – $75k per year
Program Manager : $43k – $77k per year
Mental Health Therapist : $36k – $62k per year
Data Analyst : $47k – $88k per year
Human Resources (HR) Generalist : $45k – $75k per year
Speech-Language Pathologist (SLP) : $46k – $84k per year
Licensed Professional Counselor : $37k – $63k per year
Instructional Designer : $49k – $87k per year
Technical Writer : $43k – $87k per year
Management Consultant : $59k – $127k per year
Communications Specialist : $43k – $80k per year
Academic Advisor : $35k – $56k per year
Account Manager : $39k – $87k per year
Editor : $35k – $85k per year
Graphic Designer : $39k – $70k per year
Paralegal : $39k – $70k per year
Training & Development Manager : $59k – $111k per year
Economist : $51k – $117k per year
English as a Second Language (ESL) Teacher : $31k – $66k per year
skoolville.com is a one-stop application portal. You don't need to apply through the university websites. With just a few clicks you can send your application to multiple universities in USA, Canada, and Australia using skoolville.com.