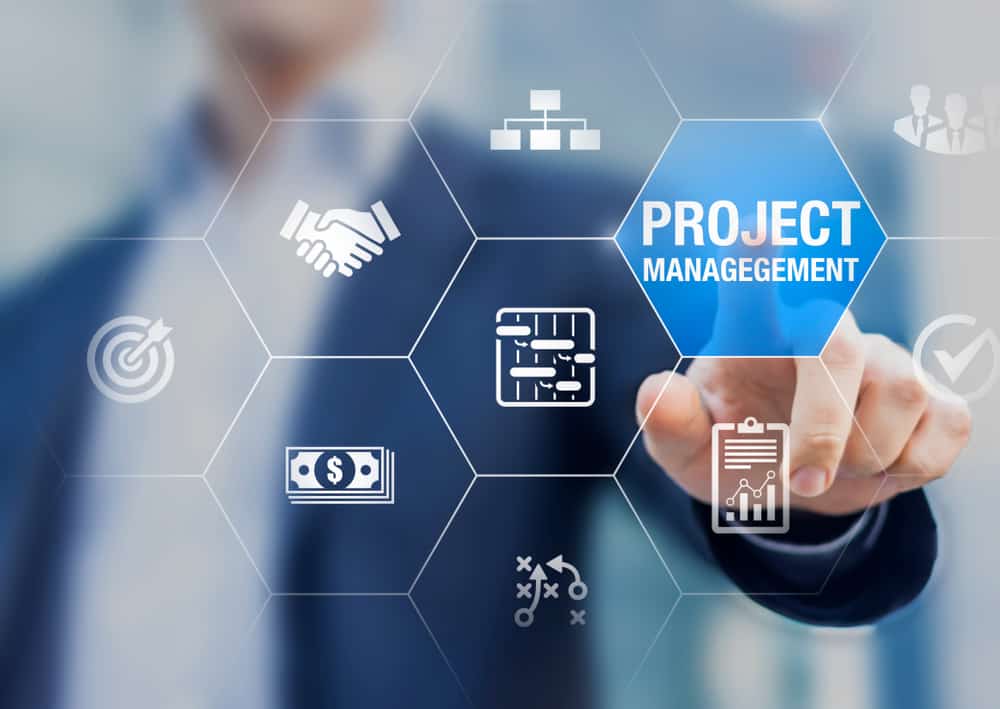 29 May

5 reasons why Masters in Project Management in USA is the best choice

Project management is all about the planning, execution, and monitoring of a project to submit it within the constrained time limit, ensuring proper delivery of the required output. And so, project management requires teamwork, and a project manager is a person who plays a vital role in the whole management process from the project initiation to the final submission. According to an article by the US News, there will be a need for around 2 billion Project Managers within a decade around the year 2027. The need for a skilled Project Manager to execute the project in almost all sectors has led to more job opportunities for skilled and experienced professionals in the field. So, the question is how to become a skilled professional in the project management field. Getting a Master's degree can earn you more job-oriented skills and practical training to yield a high-level project manager-related role than with just a Bachelor's degree. The next question arises on where you should pursue your Masters in Project Management degree. There are some globally recognized universities offering Masters in Project Management around the globe, and of course, USA has some of the best on the list. Check the list of Universities for Masters in Project Management in USA here. Pursuing your Masters in Project Management in USA is the best choice for uplifting your career and to bring out your potential skills. This blog lists everything you need to know about Masters in Project Management in USA.
1. STEM degree
The Masters in Project Management in USA is a STEM-designated program, which can give you added advantages. Pursuing a STEM (Science, Technology, Engineering, and Management) degree gives you an option to work while studying in USA by opting for an OPT (Optional Practical Training) or CPT (Curriculum Practical Training). Also, a STEM degree can get you a maximum of 3 years of visa extension after the degree completion. The Masters in Project Management in USA is offered as a Master of Science in Project Management, Master of Engineering in Project Management, or an MBA with specialization in Project Management.
2. Extensive curriculum
The Curriculum for Masters in Project Management in USA is designed in such a way to train the students with both the theoretical as well as the practical aspects of the management field by the end of the program. There are some universities offering Day-1 CPT for the Masters in Project Management in USA. Usually, the curriculum is divided into the core courses, electives, and capstone courses, sorted through the semester. The curriculum for the Masters in Project Management includes, but is not limited to the following.
Contract management and accounting concepts
Human resource management and employment law
Organization design and structure
Business Analytical methods
Enterprise resource planning
Communication and negotiation skills
Cost management and project planning
Data management and presentation
Management of Information systems
Risk analysis and quality assurance
3. Accelerated degree options
The Masters in Project Management in USA is typically a 2 to 3 year program offered via full-time, part-time, or hybrid modes. There are also options for completing the program fully online. Some universities also provide the accelerated option for the completion of the Masters in Project Management in USA. This option is mostly intended for the working professionals who want to update their knowledge or are looking for a job change. By choosing the accelerated option, the Masters in Project Management in USA can be completed within a year.
4. Cheap universities
Although there is a common myth that the cost of study in USA is very high and unaffordable, most universities in USA provide financial aids which can be up to 80% of the tuition fee for the program. The admission to the Masters in Project Management in USA is usually open for the spring, fall, and summer terms. The tuition fee for the Masters in Project Management in USA ranges from $12,000 to $80,000 per year. Along with the application for admission, you need to submit documents such as a statement of purpose, recommendation letters, resume showing relevant professional work experience if any, official transcripts, and original documents showing the financial status and the need for financial aid. If the university finds that the applicant is an outstanding student with some quality experience in the field and is really in need of financial aid, it will be granted. Also, there are some cheap universities in USA affordable for International students. You can check the complete list of cheap universities in USA here.
5. High paid jobs
The average salary of a Project Manager with a Masters in Project Management in USA is around USD 85,000 per year. Information Technology, Engineering, Clinical Research, Construction, Telecommunication, Aerospace, etc are some of the sectors in which the Project Manager role is in high demand. Project Managers in these sectors earn more compared to the general Project Managerial roles. Some of the job roles and their average salary after the Masters in Project Management in USA are given below.
Project Manager – $82k per year
Project Manager, Information Technology (IT) – $110k per year
Project Manager, Construction $80k per year
Operations Manager – $77k per year
Project Engineer – $68k per year
Project Control Manager – $111k per year
Product Manager – $87k per year
Project Supervisor – $70k per year
Management Consultant – $81k per year
Management Analyst – $85k per year
Quality Manager – $81k per year
Quality Assurance (QA) Engineer – $87k per year
Clinical Project Manager – $86k per year
Strategic Planning Manager – $93k per year
Facility Manager – $86k per year
Apart from all of the above reasons, you can consider pursuing your Masters in USA to enhance your social and interpersonal skills which are very necessary for a project manager. Since USA is one of the most preferred study destinations by students from various regions around the world, you get a chance to mingle with people from diverse levels of society and culture. Also, students from non-English speaking countries can improve their English language and speaking skills, which can benefit during the job interviews.